The Wolf and the Rain (Paperback)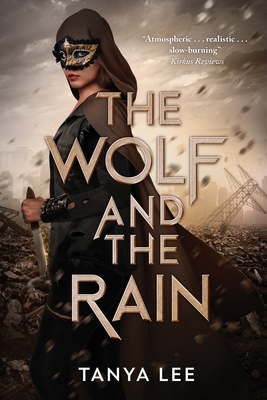 $14.99
Not On Our Shelves—Ships in 1-5 Days
Description
---
An anarchic city. A soldier with an ugly past. The missing girl she won't give up on.
Winner of the 2019 IndieReader Discovery Award for best YA fiction, 2019 Silver Medalist for best Young Adult Sci-Fi at the Readers' Favorite Book Awards and 2019 Bronze Medalist in the Wishing Shelf Book Awards The dystopian novel Kirkus Reviews calls: "Atmospheric . . . realistic . . . slow-burning."Indie Reader writes: "Tanya Lee's debut novel is a page-turner, with settings so richly detailed that you can practically smell the disinfectant in Sam's childhood dorm and the garbage lining the] Barrow's muddy lanes. It's a dystopian epic made for film."***Global warming has divided the continent. Samarra, a soldier from the barren, authoritarian South, has fled to the Barrow, a northern city where the only things growing faster than the city's piles of garbage are extremist cults and violent gangs. Her sole objective is survival: to stay hidden and stay safe.
With jobs in short supply, Samarra counts herself lucky to find work with the Vauns, one of the Barrow's most powerful and dangerous families. As she learns to navigate the beauty, the horror, and the magic of the lawless city, she finds herself living in the shadow of a missing woman-the beautiful and mysterious Raina, who worked for the Vauns before her. When the trail, long thought cold, heats up, Samarra must decide whether her newly gained chance at freedom is worth sacrificing for a ghost.***Given 5 stars by Readers' Favorite, who labeled it: "An exciting and fast-paced gangster novel for the post-modern age" and "A superb read that holds much promise for the future of science fiction." Praised by Kristen Conrad, #1 bestselling author of This is Devin Jones as: "Rich, evocative and compelling, with subtle humor and dynamic strong female characters to root for. For fans of The Hunger Games and Divergent, this richly layered page-turner hits all the right notes and then some." PLEASE NOTE: This work contains mature themes.