Zombie Killers (Paperback)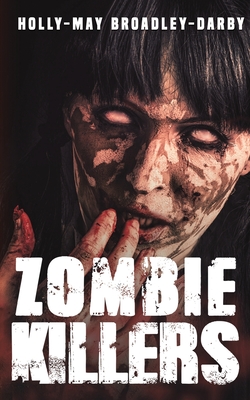 $10.95
Not On Our Shelves—Ships in 1-5 Days
Description
---
Imagine, just another ordinary day sitting in a classroom not paying attention, chatting to your friends, laughing and joking. This is how their day starts, just like any other school day, but it doesn't stay that way for long. When life suddenly takes a turn for the worse, shrieking screams and deafening alarms are heard from the parking lot outside.
When a boarding school in a small quiet English village is attacked by a swarm of the undead, a group of unlikely friends form an unbreakable bond together in order to survive and fight for their lives in this zombie-infested environment where tough decisions have to be made, even if it means leaving someone you love behind.
With a new world full of horror and death ready to be explored by the last humans left roaming the deadly Earth, the question arises, will they survive or will they lose their humanity? In an apocalypse, nowhere is safe. Every corner you turn could be a trap or another zombie waiting to devour you and your loved ones.