Our Island Story: A History of the Kings, Queens and Battles of England, Scotland and Britain for Boys and Girls (Paperback)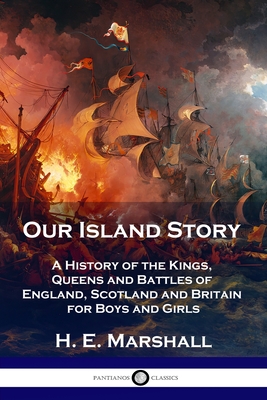 $9.77

Not On Our Shelves—Ships in 1-5 Days
Description
---
This children's history of the British Isles begins with the early tribal legends of Albion, and takes us through the Roman period, the Dark Ages, Medieval times, and the Tudor, Stuart and later monarchs.
A delightful and compelling narration of Britain's lengthy history, Our Island Story is written with the younger reader in mind. It summarizes the most famous deeds that happened across a long time, telling of the great men and women who left their mark on the culture and destiny of the British Isles. The brave defiance of Boudicca of the Iceni tribe versus the Romans; the valiant spirit of Richard Lionheart who led the Third Crusade; and the benevolent wisdom of Queen Elizabeth the first; whose long reign saw England reach new artistic heights while fending off the maritime rival of Spain.
In the earlier chapters, H. E. Marshall mixes legend and folklore with the factual events, allowing young readers to appreciate how rich storytelling itself shaped the attitudes of British people and their leaders. King Arthur and his Knights of the Round Table are the principle example; their valiant deeds in an ancient England would inspire many actual monarchs, since Arthurian legends were very famous in Medieval society. Though this narration is organized by the reigning monarchs, we also hear of the country's many influential artists, explorers, scientists and military heroes through the ages.