Ancient Wonders (Hardcover)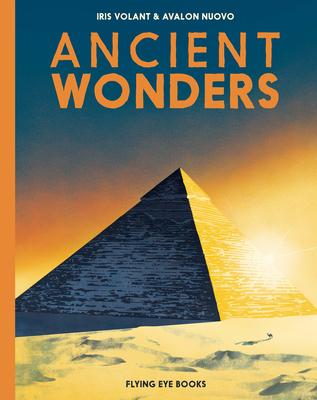 $19.95
In Stock—Click for Locations
Description
---
Perfect for quarantine reading with your children!

How exactly was the Great Pyramid at Giza made? Were the mystical Hanging Gardens of Babylon even real? What became of the Lighthouse of Alexandria?

No one knows quite who decided the Seven Wonders of the Ancient World, but thrilling accounts of their wonder have left us yearning to know more about their great mysteries. Go on a journey across the world and through time, and explore the Great Pyramid at Giza, Hanging Gardens of Babylon, Terracotta Army, Statue of Zeus, Temple of Artemis, Colossus at Rhodes, the Mausoleum at Harlicarnussus and more impressive monuments (including Stonehenge!) through the stunning artwork of Avalon Nuovo.

A vibrantly illustrated picture book guide to the mysteries of the wonders of the ancient world, perfect for kids and their parents with an interest in history and archaeology.
About the Author
---
Avalon Nuovo is an illustrator and writer from LA who graduated with a BFA from ArtCenter College of Design in Pasadena. She has worked for clients such as The New York Times and Natur Och Kultur and was featured in American Illustration archive in 2016, 2017 and 2018. She currently lives in Cambridge.
Praise For…
---
"Here, in dramatic, intensely hued illustrations by Avalon Nuovo, we see depictions of the famed Seven Wonders of the Ancient World—e.g., the Hanging Gardens of Babylon and the Colossus of Rhodes— interspersed with other spectacular evidence of far-off manufacture."
—The Wall Street Journal