The Vessel (Paperback)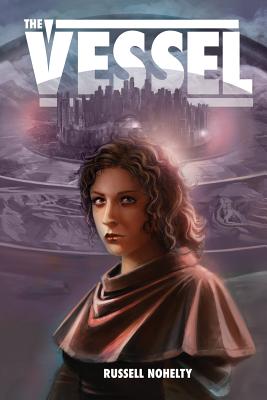 $19.99

Special Order—Subject to Availability
(This book cannot be returned.)
Description
---
A million years ago the world ended.
Since then a group of five have kept the City running.
Now, one of them has died.
Every generation, the five most powerful people in the City transfer their consciousnesses into nubile, teenage hosts. This allows them to continue their important work of keeping the city functioning and protected from the nuclear wasteland beyond its borders.
When one of the Five dies, though, the others decide that their bodies are too fragile and decide to find new hosts earlier than usual. This triggers a competition, where children from across the City travel to its center to compete for a chance to earn a place as a Vessel for one of the Five.
If chosen, their families will be taken care of the the rest of eternity. There is great prestige in being a Vessel, along with enormous wealth for the families of the chosen, which means every participant has their own motivations for competing.
Althea is one of those competitors. She is from a poor farming family on the outskirts of the City, and with the money she receives from her sacrifice, her family would never have to work again. She is willing to risk her life for them.
So, she decides to compete, traveling from her home in the outer rings through the inner rings and finally to the center where the competition is held.
Along the way, she discovers the City she once venerated is a more dangerous place than she ever thought possible. Every turn is fraught with peril, and the competition could be the death of her, even if she doesn't win.
Join Althea for a story of friendship, love, struggle, and perseverance in the face of enormous odds. Perfect for anybody who loved Divergent, The Hunger Games, or The Maze Runner.
Get it now.