Orphan Dreamer and the Missing Arrowhead (Paperback)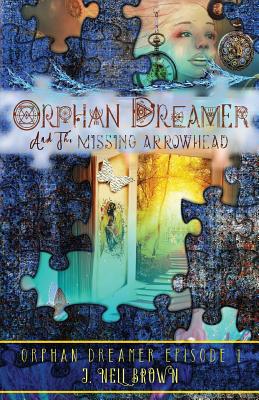 $6.99
Not On Our Shelves—Ships in 1-5 Days
Description
---
Could Earth's apocalypse really be worse than puberty for Daniela Rose--a depressive schizophrenic girl destined to meet a mysterious orphan boy who haunts her chaotic dreams?
In this novella,
One girl.
One boy.
One mission. To protect their home--Earth--from invasion by the planet's previous occupants.
Meet the girl of this unlikely duo in the only non-linear novella in the Orphan Dreamer Saga, ORPHAN DREAMER and the MISSING ARROWHEAD, when destiny chooses a twelve-year-old depressive schizophrenic to bring order to Earth's chaos.
Ironic?
Miracles usually are.
Daniela is a spirited girl struggling with isolation, the mean girls at school, and a sick father at home when she is chosen to warn humanity of the impending apocalypse. But who will believe her--a girl who barely speaks and cannot even score a kindred friend? As Earth sits in the crosshairs of a sinister force, Daniela must slip between three realities to find an arrowhead gifted to her by a prince--the missing link that can save her family and Earth.
Begin the Orphan Dreamer Saga--a seven-novel serial interspersed with seven novellas that intertwines three tales across time and space. This epic story weaves an intricate tapestry of Divine guidance, faith, isolation, hope, and loss as it follows two children from their beginnings to their ends.
What if Indiana Jones were a na ve girl born into a close-knit African-American family in the South--a girl destined to solve her own Da Vinci Code, but who would rather simply overcome the provincialism of her community and find her own Anne-of-Green-Gables-style bosom friend?
"Harry Potter meets The Da Vinci Code meets Indiana Jones . . ." --LA Press Release
"This saga has taken me on a roller-coaster ride." --J.M. Leech
"It's the start of something amazing." --Heather G.


If you knew your ending, how would you have lived your beginning?