Mysterious Girlfriend X, 1 (Paperback)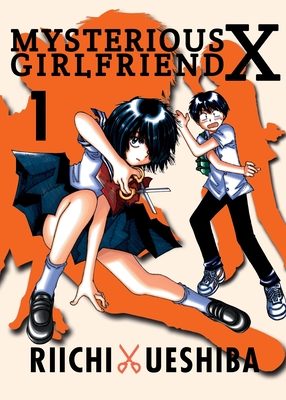 $15.95

Special Order—Subject to Availability
Description
---
The Ultimate Mystery: A Girlfriend!

Mikoto Urabe is a new transfer student in Akira Tsubaki's high school class. One day, Akira happens to find Mikoto passed out asleep on her desk after classes have ended. He wakes her and tells her it's time to go home, and discovers that she has drooled on her desk. He spontaneously reaches out to touch and taste it… and then things start getting really strange.

In this surprising and sweet twist on a high school romance story, boy meets girl and they learn about each other's inner life through their highly unusual bond, and Akira learns to respect Mikoto as she sets a careful pace in the development of their relationship.
About the Author
---
Riichi Ueshiba (aka Reach Ueshiba; born 1969) is a veteran comic artist from the southern Japanese city of Fukuoka.

His early days as a comic artist were developed while he was going to the prestigous Waseda University in Tokyo back in 1990. After his second year in college, over summer break, Ueshiba took his first step into the realm of professional comics by writing the script for what would become his hit debut work Discommunication. He would then submit the work to Kodansha's Chiba Tetsuya Contest for New Artists、And to his surprise the short would go on to pick up the General Award for their 1991 edition granting him the option to be signed up to work on a series for the publisher.

His latest work Mysterious Girlfriend X was adapted into an animated TV series distibuted in the US by Sentai Films.