Ghostly Vendetta: A Prequel Novella to the Candace Marshall Chronicles (Paperback)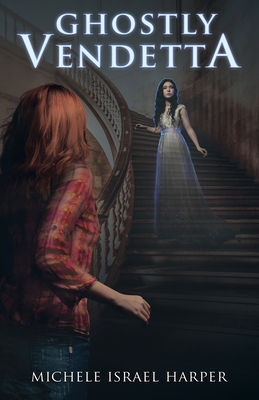 $9.99
Not On Our Shelves—Ships in 1-5 Days
Description
---
"Dare to spend the night in mysterious Rutherford Hall When? The 175th anniversary of the Rutherford family's unsolved murder. Ghosts guaranteed. Cash prize: $5,000. Want more deets? Ask Tyler, Stewart, or James."
I laughed aloud as I read the flyer. Yeah, right. To think that I, Candace Marshall, world's biggest scaredy-cat, would go anywhere near some haunted house, much less spend the night in one. I crumpled the stupid thing, pitched it in the nearest trash can, and went on my merry, oblivious, and soon-to-be-scared-out-of-my-mind way.
Candace Marshall doesn't do ghosts. Or zombies. Or vampires. Or mummies.
Anything scary, really.
When she finds herself signed up for a dare she's gone out of her way to avoid, things spiral out of control. Quickly.
Stuck in a mansion alongside a vengeful spirit, a miffed boyfriend, and a room full of people she doesn't know or even like (if she's being completely honest here), she must decide whether to act brave or let the coward within show.
Or kill the person who got her involved in the first place.
Ghostly Vendetta is a prequel novella to Zombie Takeover: Book One of the Candace Marshall Chronicles.