Miscast Spells (Styx Trilogy #1) (Paperback)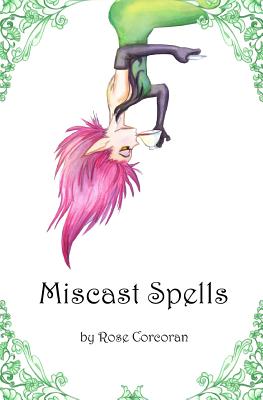 $10.99

Not On Our Shelves—Ships in 1-5 Days
Other Books in Series
This is book number 1 in the Styx Trilogy series.
Description
---
Mad bombers, matchmaking, magic spells--what's a butler to do?
Meet Bostwick von Dogsbody, a sardonic door-to-door magician, and his white rabbit, Emmaline, who just happens to be a cursed human princess. The two are traveling through the goblin-run continent of Ataxia in search of the legendary Domino of Nonpareil--a mask that allows the wearer to become anything he desires--in order to return Emmaline to normal. Their journey has finally led them to Styx Castle, where they meet Millicent, a human maid who wound up in Styx due to mysterious (and embarrassing) circumstances, and Delilah, a goblin queen with a taste for the chaotic.
But Bostwick's theft of the Domino does not go unnoticed. To avoid a harsher punishment, he agrees to be Delilah's butler for a hundred years. Before he can escape the queen's clutches, he'll have to face mad bombers, an all-bugbear police force, romantic schemes gone awry, and a mysterious goblin-turned-cat named Sebastian who also has designs on the Domino. And as if that wasn't enough, he soon learns that Millicent is also a magician--and needs him to teach her