Politics and Prose will be closed on January 20.
Light the Way: The Paradisi Chronicles (Loves Light #1) (Paperback)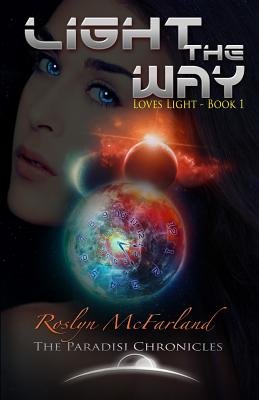 $9.99
Not On Our Shelves—Ships in 1-5 Days
Description
---
One of the original works in a multi-author, universe-building project named The Paradisi Chronicles.
EARTH IS DOOMED.
Everybody knows it's only a matter of time.
SHE'S LOST HER TRUE LOVE and now her last remaining family member, but their sacrifice may be seventeen-year-old Neyve Colgan's ticket to life.
TEN SHIPS HAVE ALREADY LEFT, filled with passengers prepared to settle on another planet in another system. With the tears of loss on her cheeks, Neyve submits to the cold embrace of the cryo chamber.
FATE IS NOT YET FINISHED WITH NEYVE... OR HER HEART.
On a journey through space and time, enter the world of the Paradisi Chronicles.
"Lifting her chin, Neyve speared him with a haughty stare. Feigning the confidence she used to own, she moved to stand with her fellow passengers. No one bothered to tell her where they were going."
FIVE STARS - "Fun, sweet, clean, quick YA read with enough twists and turns to keep you interested and wondering what happens next... Even YA readers who don't generally like sci-fi will enjoy this " AWASH Amazon reviewer