The Stereotypical Freaks (Paperback)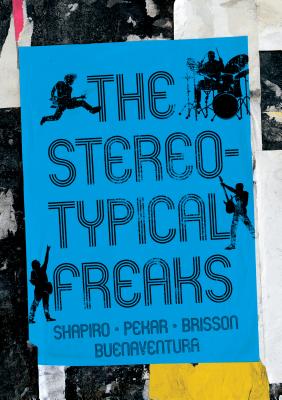 $13.95

Special Order—Subject to Availability
Description
---
High school seniors Tom and Dan consider themselves a "basement band," but when their school puts on a battle of the bands, they decide to rise to the challenge and invite two more students to join them. As they tentatively welcome Mark and Jacoby into the group, they get to know one another and start to see past their differences. They decide to call the band The Stereotypical Freaks because they feel that when people look at them, they see a "smart kid, geek, star athlete, and quiet weirdo." This sweet, brief graphic novel features humor, authentic dialogue, and a great, heartwarming story that touches on bullying, identity, loyalty, and friendship.
The book includes a playlist of recommended songs for each chapter by such varied musical performers as Bob Dylan, Rush, the Who, Bruce Springsteen, Green Day, and the Beatles.
About the Author
---
Howard Shapiro lives in Pittsburgh, Pennsylvania, with his wife and two sons. The controller for the Pittsburgh-based visual effects firm, Animal Inc., he has written ten books. "The Stereotypical Freaks" was his first graphic novel. Joe Pekar is a comic book illustrator who specializes in commission work. Liezel Buenaventura is a very in-demand colorist and has worked with Howard previously, they collaborated on the "Kate's Really Good At Hockey" graphic novel.