Meltdown (Paperback)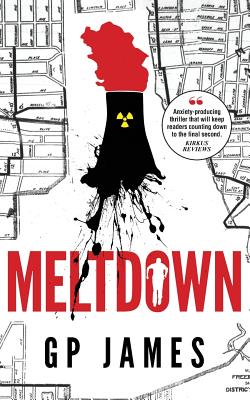 $13.95
Not On Our Shelves—Ships in 1-5 Days
Description
---
The Pace of The Bourne Identity, the technical depth of Michael Crichton, and the universal magnitude of Dan Brown
A timely thriller illuminating facts regarding the state of the world's energy crisis, climate change, and the quandary of nuclear energy--inspired by events in Fukushima, unexpected earthquakes across the planet, and the deterioration of nuclear power plants worldwide.
Bear Mountain Nuclear Energy Center sits one mile outside the active Ramapo fault line, thirty-five miles from the center of New York City. The fault line rocks causing a massive earthquake in the town of Peekskill; power is clipped and control of one of the reactors at Bear Mountain is abruptly lost.
Plant supervisor Trace Crane fights to save the reactor while his wife Avi searches for their daughter in the destroyed Northeast. As the condition of the reactor plummets and radiation is released into the environment, Trace is left to choose between saving the nuclear plant, the East Coast, and the twenty million residents of the NYC metro area or finding his family and saving himself.