La educación de Margot Sanchez (Paperback)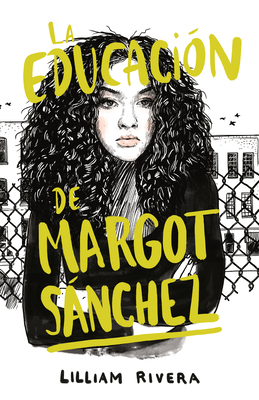 $11.00
Not On Our Shelves—Ships in 1-5 Days
Description
---
COSAS/PERSONAS QUE MARGOT ODIA:
·         Mami, por destruir mi vida social.
·         Papi, por dejar que Junior se convierta en un neandertal.
·         Junior, por convertirse en un neandertal.
·         Este supermercado.
·         Todo lo demás.

Después de "tomar prestada" la tarjeta de crédito de su padre para renovar su vestuario con más estilo, Margot Sánchez se encuentra de repente castigada. Y eso significa pasar el verano trabajando en el supermercado de su familia para pagar sus deudas.

Y cada vez que rebana una orden de fiambres Margot siente cómo la reputación que ha ido cultivando cuidadosamente en su escuela privada se le escapa entre las manos, y está dispuesta a hacer cualquier cosa para escapar de esa tortura. Mentir, engañar, y hasta robar...

Pero Margot está invitada a la mega fiesta en la playa de uno de los chicos de la escuela, y no tiene intenciones de permitir que el drama de su familia, ni Moisés, el apuesto y sincero chico del vecindario, le impidan alcanzar su objetivo.
About the Author
---
Lilliam Rivera es una reconocida escritora y autora de dos novelas para jóvenes lectores: La educación de Margot Sánchez (The Education of Margot Sanchez) y Dealing in Dreams. Sus escritos han sido publicados en The New York Times, Elle, Lenny Letter, Tin House, Nightmare Magazine, y en el Magazine for Fantasy & Science Fiction, entre otros. Lilliam vive en Los Angeles.
Praise For…
---
"Lilliam Rivera es una de las voces más singulares y apasionantes de la literatura juvenil. La educación de Margot Sánchez es divertida, emotiva, cautivadora y auténtica. Retrata el ritmo y el conflicto de un cambiante Bronx, New York. Adoro esta novela."
—MATT DE LA PEÑA, autor ganador de la medalla Newbery por Last Stop on Market Street
 
"En las manos de la novelista primeriza Lilliam Rivera, las decisiones de Margot: ¿qué amigos? ¿qué muchacho? ¿qué futuro?, adquieren carácter de urgencia. Animada y expresiva, inteligente y convincente, Margot Sánchez es un personaje para tomarse en serio y Rivera una voz para recordar."
—KAREN JOY FOWLER, autora de The Jane Austen Book Club
 
"La educación de Margot Sánchez echa por tierra el mito de la aculturación al exteriorizar la pérdida y el dolor que esta conlleva. En su lugar, Lilliam Rivera le dice al lector que no hay nada más poderoso y hermoso que ser auténticos."
—ISABEL QUINTERO, autora de Gabi: A Girl in Pieces
 
"La educación de Margot Sánchez se siente tan clásica como Judy Blume y, al mismo tiempo, totalmente nueva. Es un relato gracioso, que te engancha, sobre una adolescente atrapada entre la espada y la madurez."
—VERONICA CHAMBERS, autora de Mama's Girl y The Go-Between
 
"Lilliam Rivera teje con pasión la historia polifacética y compleja de una chica en su despertar a sí misma y a su familia."
—CECIL CASTELLUCCI, autora de Tin Star