Kartega (Paperback)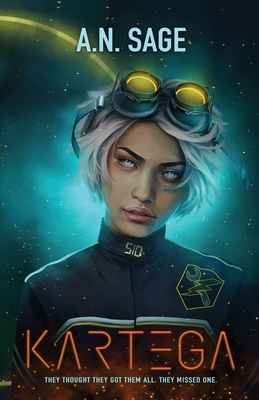 $19.99
Not On Our Shelves—Ships in 1-5 Days
Description
---
From the author of The AetherBorn Saga series, comes the first book in an epic new series about a quirky recluse who must come out of the shadows and use the strength of her hidden magic before a power-hungry queen kills everyone she loves.
'Never use your magic. Especially if you're not alone.'
Sid, a gifted mechanic, has contemplated this rule countless times over the years. Having spent her whole life playing doctor to an ailing ship thousands of miles above her home, she wants nothing more than to find her place amongst her people. But when Sid's wish is granted by a catastrophic failure that sends her hurtling into the wild jungle of the star below, she realises two things - Neostar isn't as perfect as she'd originally believed, and sometimes, rules need to be broken.
For on Neostar, the use of magic has been long diminished, the native populace from which her heritage stems have been enslaved for generations, and the Queen she's idolised from childhood is nothing like the benevolent figure that has perpetually graced her telescreen.
Lost and alone, Sid longs to return to the sky, but sometimes running isn't an option. A revolution simmers beneath the surface, and all must choose a side. But with the survival of an entire race on the line, how much difference can one small girl make?
Freedom comes at a price. Not everyone is strong enough to pay it.
To receive free content and book news, sign up here:
www.ansage.ca/newsletter-1