Loreila - Echoes from the Past (Normal Edition) (Paperback)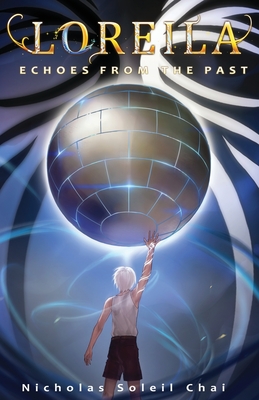 $13.00
Not On Our Shelves—Ships in 1-5 Days
Description
---
I am the spirit of the Wind;I am Ventus.Now, What thou offerest?"Anything, everything My eyes, my limbs, my life ...Please, just make it stop "
"No, not again. Please Anyone ... Anything " Rouxnet screams as the mutated beast is about to rip his best friend apart. And his plea evokes the Primordial Spirit Lord of the Wind, making him its vessel.
Living under the shadow of his suppressed trauma, he deems the lives of his friends above his. So when the lineage of his close friends reveals to be the true heirs of Ethelia, he has no hesitation to join them in the quest to regain the kingdom or die protecting them.
Yet, the lurking shadow who seems to know his true identity pulls strings from all over the lands, laying lethal traps to ensnare them.
Now,
he needs to gather allies, learn to control his newfound power, and become ever stronger to protect his friends. Or risk watching his friends die because of him, again.
Embark the journey with Rouxnet and friends across Loreila, a world closely relates to our own, the Earth. As the equilibrium of the two worlds gets threatened by different schemes and desires, what would our heroes do?