P&P Live! Ben Hatke-Julia's House Moves On
Tuesday, September 29, 2020 - 6:00pm
Julia and the lost creatures know it's time to move to a new place, and Julia has a plan to make it all go smoothly. But things don't always go according to plan, especially in a world full of impulsive giant turtles, circling sharks, and enormous krakens. Terrified and overwhelmed, Julia has no idea how to keep her magical household safe—but maybe it's not up to her alone. With Hatke's characteristically whimsical artwork, this exciting and poignant story will resonate with anyone looking for hope in unpredictable circumstances.
Ages 4-8
A signed bookplate will be sent with each purchase, while supplies last.
Click here to join the Live! event.
Child & Teen
Children
Offsite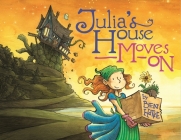 $18.99
ISBN: 9781250191373
Availability: In Stock—Click for Locations
Published: First Second - September 29th, 2020
---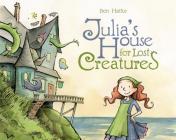 $18.99
ISBN: 9781596438668
Availability: In Stock—Click for Locations
Published: First Second - September 2nd, 2014
---
Not Signed or Personalized